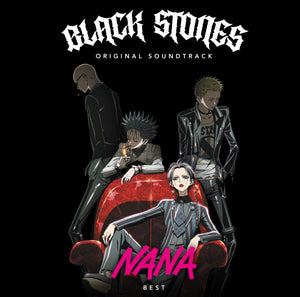 Microids Records
Nana Best Original Soundtrack
Regular price
$40.00
$0.00
Unit price
per
ETA JAN '24

This is a distribution title courtesy of Microids Records. 

2023 issue, last edition.
Nana is a Japanese manga created by Ai Yazawa and first published in Cookie magazine in 2000. It tells the story of two young women, both called Nana, who meet on the train to Tokyo and, despite their different personalities, become roommates and friends.

The manga was a great success with readers, thanks in particular to the quality of its plot, its characters and its soundtrack, which includes several original songs written by Ai Yazawa herself. It was published in 21 volumes in Japan and has been translated into many languages, including English and French.

In 2006, the manga was adapted into an anime by the Madhouse studio, under the direction of Morio Asaka. This 47-episode adaptation brought Nana to an even wider audience, and was also praised for its quality.

The "Nana - Best" anime soundtrack is the result of the collaboration of various artists, including Tomoki Hasegawa, Anna Tsuchiya and Olivia Lufkin. Their unique compositions and interpretations capture the emotions of the characters and the essence of the world of "Nana". The album brings together iconic songs that amplify the impact of key moments in the story, creating a memorable musical experience.


---