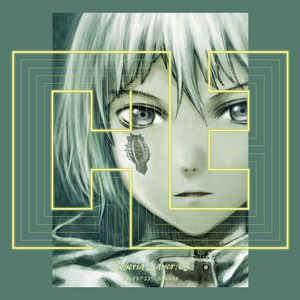 KAIJU PANDA RECORD
Cyberia Layer:03
Regular price
$72.00
$0.00
Unit price
per
ETA JAN 2024

This is a distribution title, courtesy of Kaiju Panda Record

"Serial Experiments Lain" was released as a video game and anime in 1998 and remains a popular cyber-cult work to this day.
WASEI "JJ" CHIKADA, who played the role of DJ "JJ" at the club "Cyberia" that appeared in the anime, has created the "Cyberia Layer Series", expressing the story after the "Lain".
The second volume, "Cyberia Layer:03", has been reissued in limited edition analog 2LP!!
Guests include Kaori Shimizu, who voiced Lain Iwakura, and Keito Takimoto, who voiced Taro, in this dance music piece that uses a variety of genres including Techno, House, and Downtempo.
The analog version is a limited edition 2-disc set with a new artwork jacket illustrated by the creator Yoshitoshi Abe.
In addition, vinyl-only 2 bonus remix tracks are included
Disc 1
A1.Intro

 

_

A2.

 

Track 99 (feat. Kaori Shimizu as lain)

A3.EGO

 

_

A4.

 

Joi Bangla Beat

B5.

 

Take You Out (Thousand Knives Mix)

B6.

 

The One And Only Truth (feat. Hiroto Takimoto as TARO)

B7.Alice

 

_

B8.

 

Cheap Casio
Disc 2
C9.

 

Fugaku

C10.Calculation

 

_

C11.

 

Serial experience

D12.

 

Track 99 (JJ's Accelerated Remix)

D13.

 

The One And Only Truth (JJ's Accelerated Remix)
---